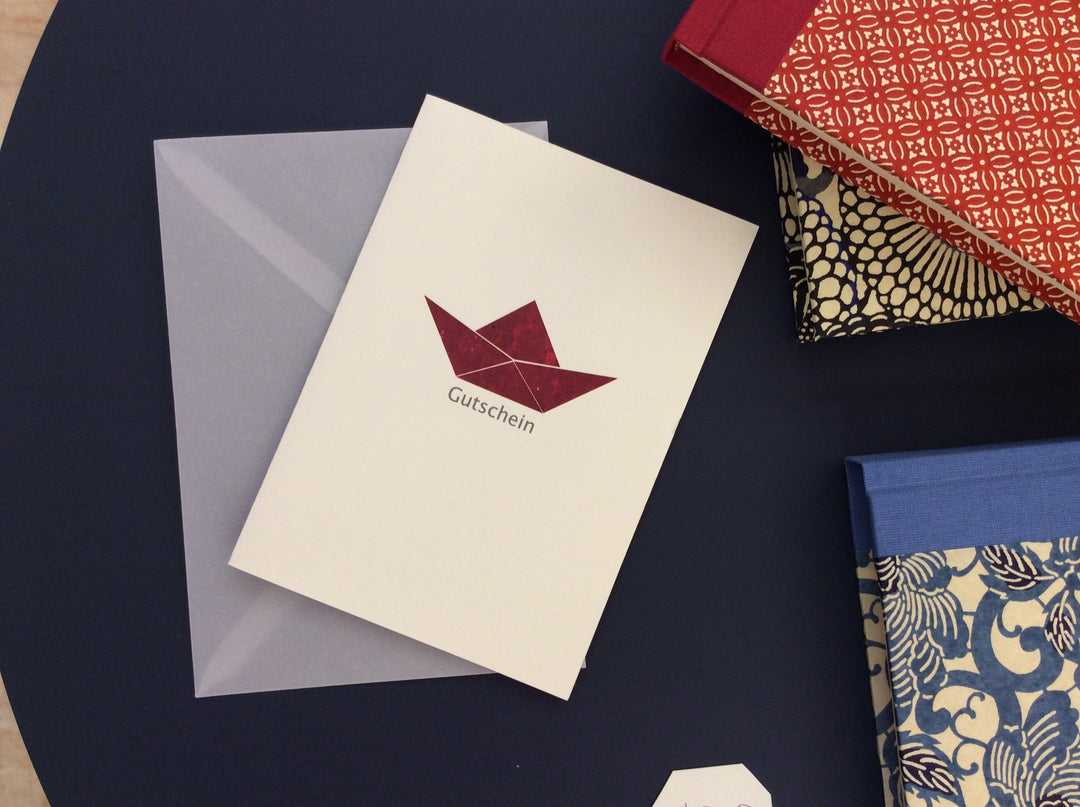 Gift Voucher
If you would rather let choose one themselves, or if you want to gift a part of a wedding album or piece of furniture of dreams.
Vouchers from Nauli can be used directly in our shop and showroom in Munich or conveniently with a purchase in the online shop. The vouchers are valid for 3 years from the date of issue.
The voucher is sent as a digital version directly through our shop system.
(This includes your private code. The printable gift card comes as a PDF. Please add your personal code here.)
On request we can send it to the person to be gifted in a nice print out by post within Germany. (If you want this to other countries, please buy any additional greeting card from our system to cover shipping costs and inform us with your message at checkout."
The email version can also be saved via Apple Wallet.
FAQ
Can I have the voucher printed out nicely?
Yeah sure! Then, however, shipping times apply, as with other items from our range. And you absolutely have to let us know when you buy. To cover shipping costs, buy any greeting card from our system.
Can a voucher be used to buy another voucher?
No, you can't. Vouchers cannot be used to purchase gift vouchers.
Does the voucher also apply to shipping costs?
Yes, gift cards will be applied to the final order, including shipping and taxes.
I have a discount code. Can I redeem this for a purchase with a voucher?
Of course, vouchers are a means of payment.
I have a discount code. Can I use this to buy a gift voucher?
Unfortunately this is not possible.
I lost my voucher code, can you send it to me again?
Yes, we can trigger an automated e-mail to send you the voucher again. This is always sent to the email address given at the time of purchase. Unfortunately, we cannot print out the voucher again because the voucher code is pixelated. Our shop system thus prevents fraud.
---