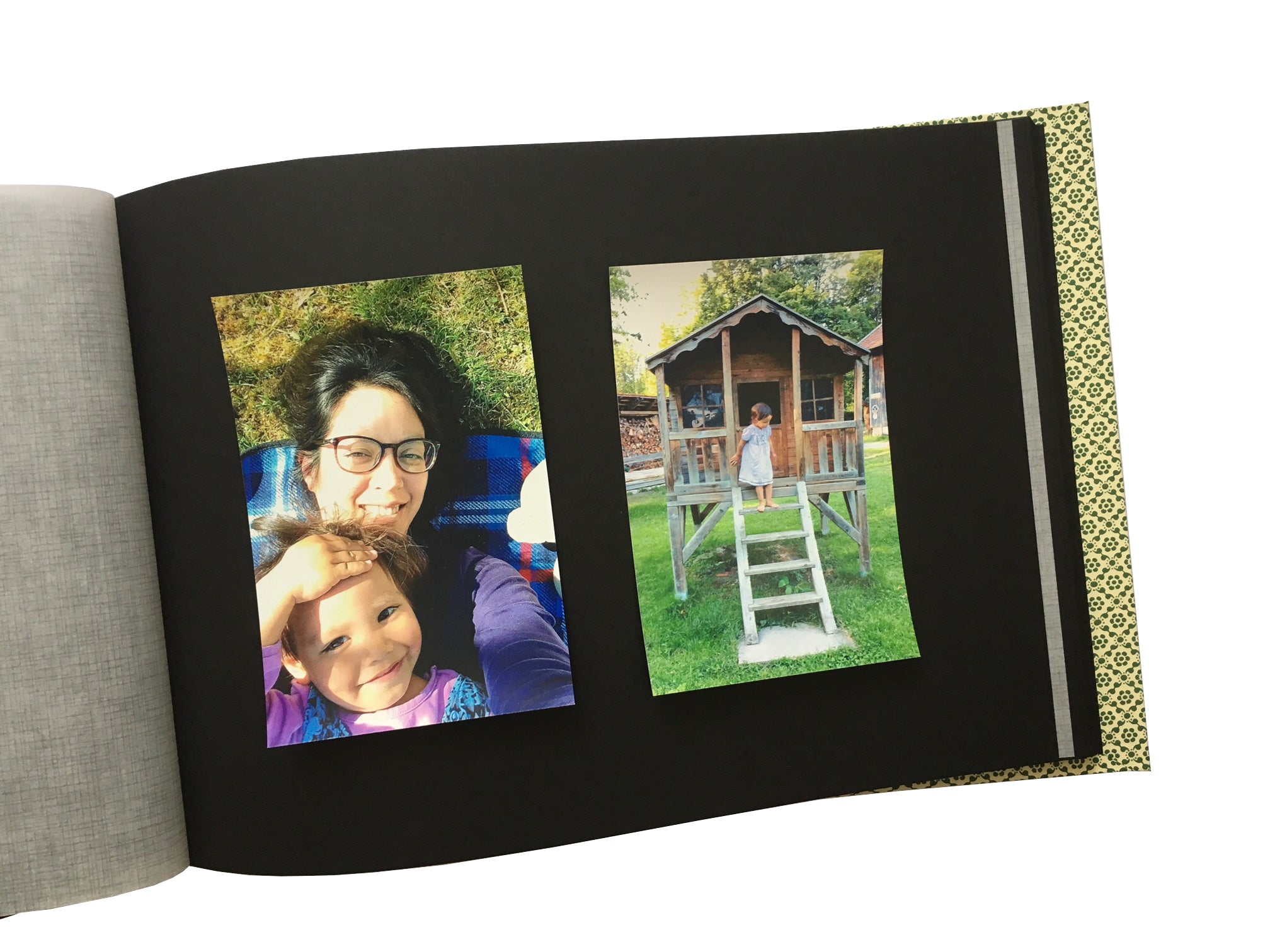 Nauli photo albums are classic albums, as known by many generations. - Tried and tested we stick on this solution. We use acid-free paper and glassine interleaves so your photos are well protected. Because the most beautiful memories deserve a valuable packaging.
All albums with book cloth spine, standard with 60 pages and optionally with black or cream white photo carton.
The size XL is a landscape format in the dimensions 350mmx250mm.