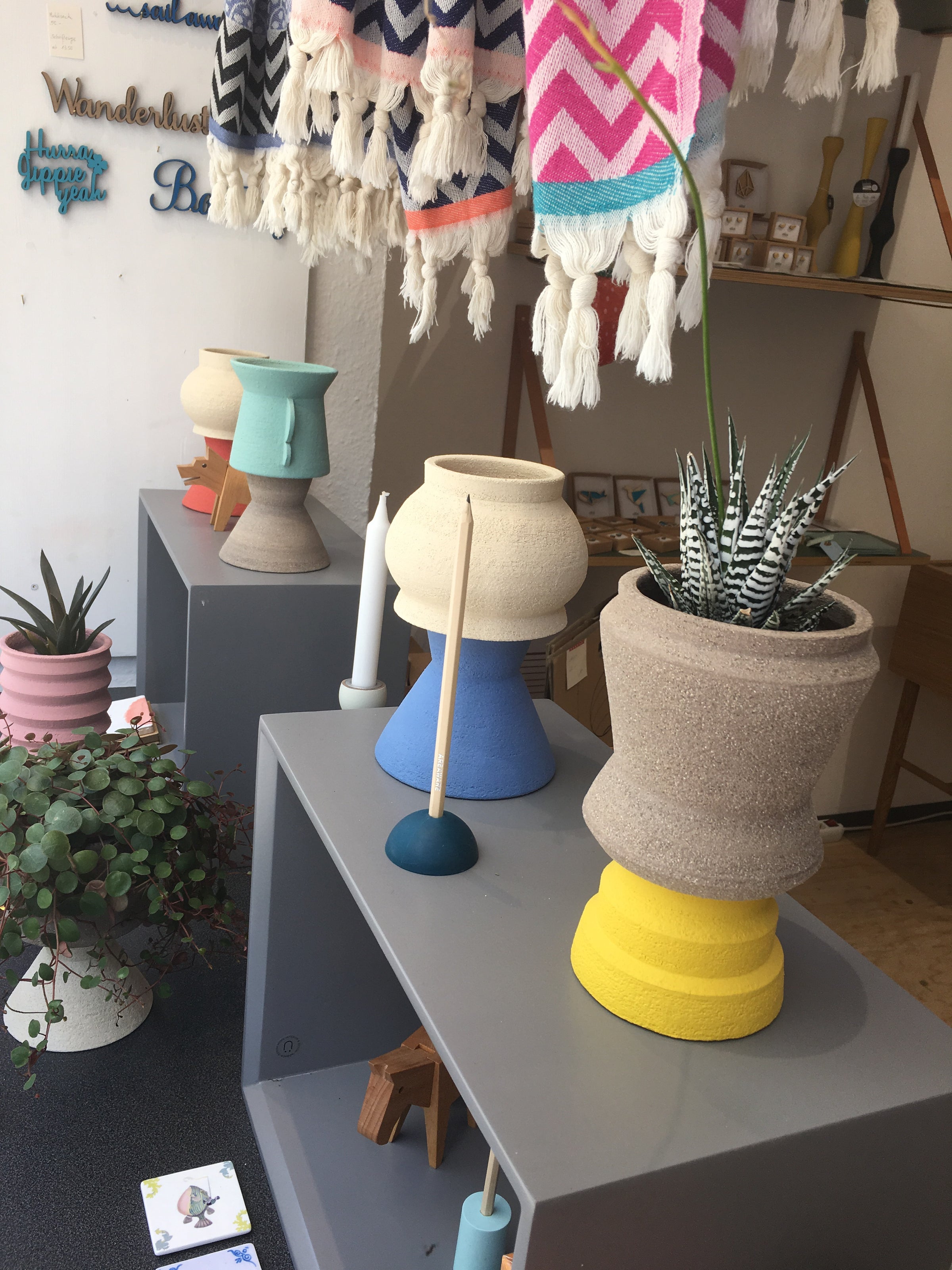 Marissa McInturff an American artist who works in her small workshop in Barcelona, Spain, and creates extraordinary ceramics under her label MARI MASOT.
We were particularly impressed by the two-part flower pots made from Catalan stoneware, which impress with clear, bold colors and unusual shapes.
All of them are made in super small numbers and come in a gift box. Always good to grab your favorite fast!