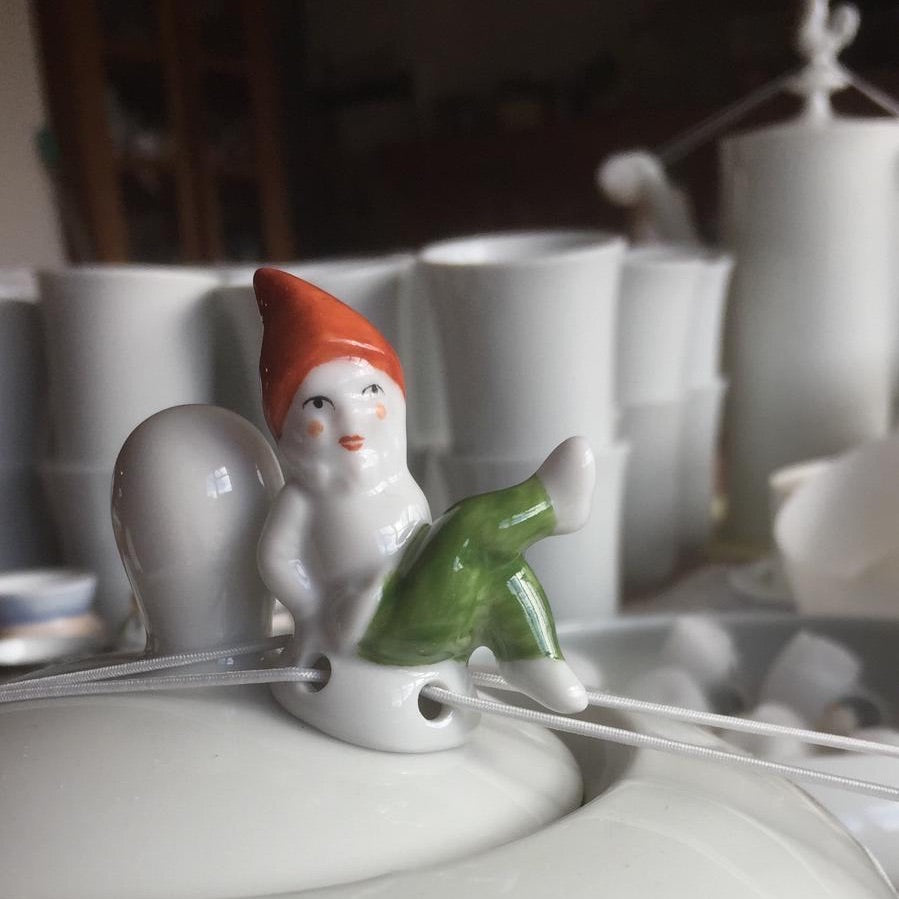 Our drip catchers are adorned with small porcelain figurines that are held in place with a rubber band.
They are practical and at the same time make you smile.
Manufactured in a German porcelain factory. Packed in a beautiful metal tin with a window on a bed of wood wool. Beautiful little gifts.