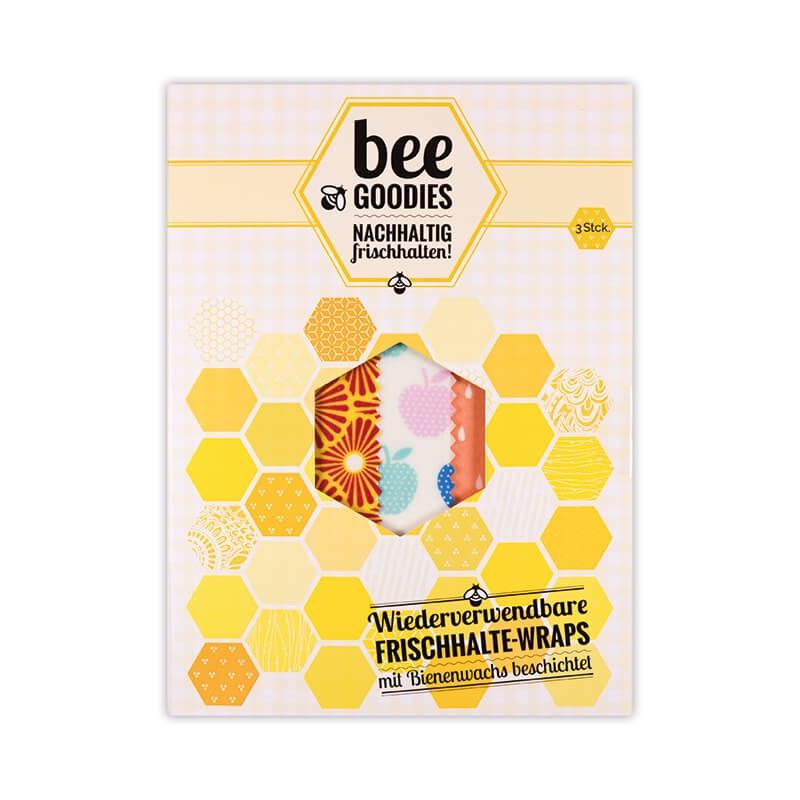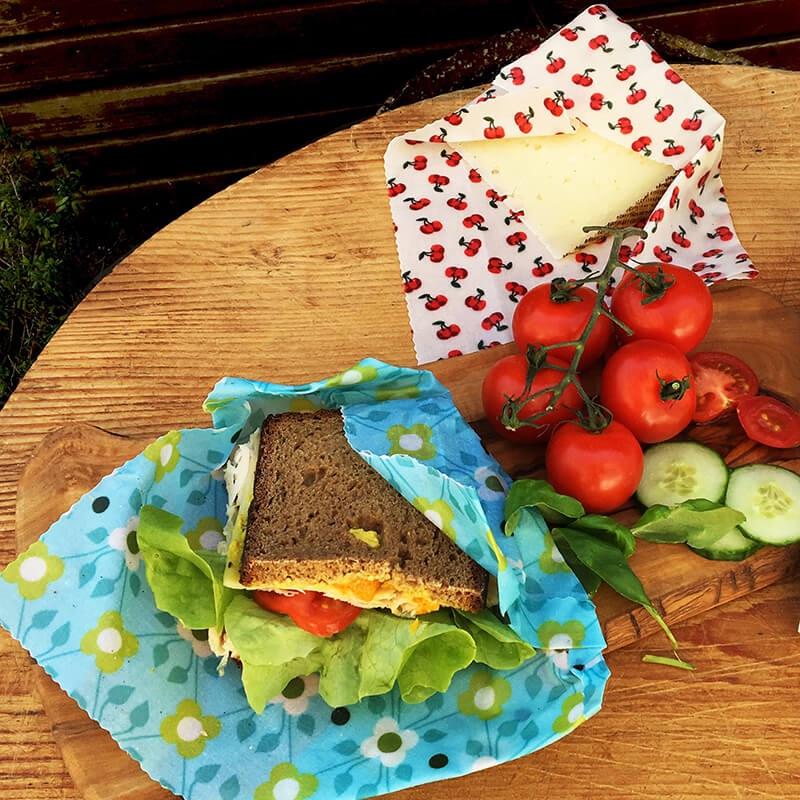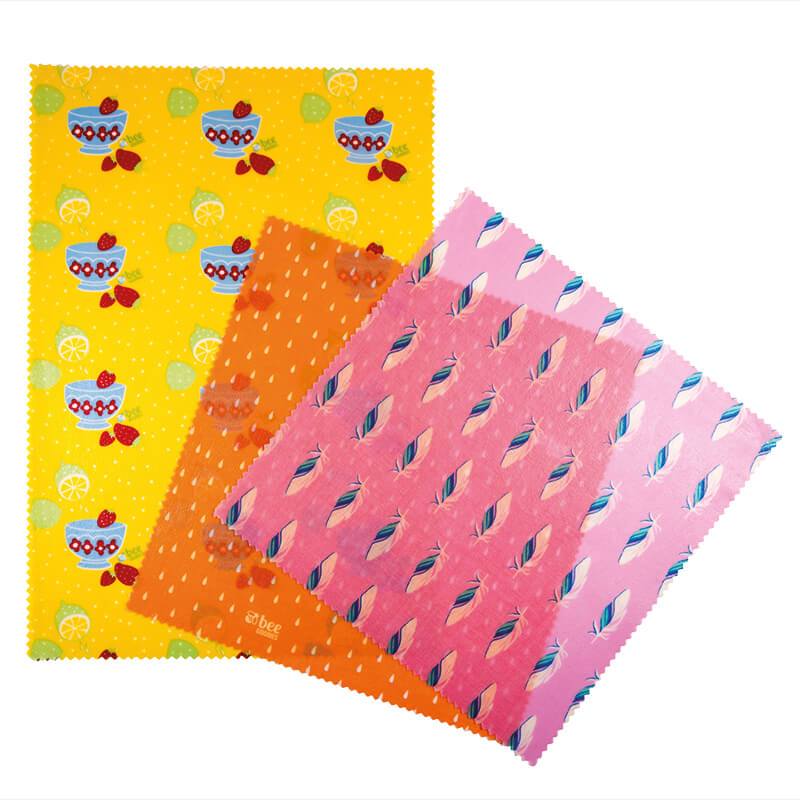 BeeGoodies set of 3
Regular price
€18,90
/
Tax included.
Shipping
calculated at checkout.
3-5 Tage in DE, 5-10 Tage in EU
In stock, ready to ship

Inventory on the way
---
BeeGoodies are cotton beeswax wraps that help you live a plastic-free life.
Just use it like cling film - to cover food over bowls, wrap cheese, fruit or sandwiches directly.
After use, simply rinse them under lukewarm water with a little washing-up liquid and let them dry.
They are not suitable for raw meat, raw fish and cut surfaces of citrus fruits.
The patterns and colors of the beeGoodies vary. But they all have a cheerful, colorful pattern. Unfortunately, we cannot take special requests into account when shipping, as we receive the BeeGoodies sorted.
"We 've had ours in our extended family for a year now and are still happy with it. A really great product that helps us to live more environmentally friendly! "
Ingredients:
100% cotton cloth
Beeswax from Germany, tested
tree resin, jojoba oil
Set of 3: 2 towels approx. 23 x 23 cm, 1 towel approx. 23 x 32 cm (long format)
The manufacturer says:
"Not only does the high-quality coating of the cotton towels ensure that your food stays fresh for a long time, the natural antibacterial effect of the beeswax also helps to keep it fresh. The special thing about it: The beeGoodies beeswax towels are breathable! As a rule, condensation does not collect when you cover or wrap something with it, so your food does not become soggy. Of course, please do not cover hot food, but let it cool down first.
All beeGoodies are handmade - each individual beeswax cloth is coated and packed by hand. In addition to the high-quality materials, this guarantees long-lasting quality: you can reuse the wipes many times for at least a year."
Manufacturer's instructions for use and care:
You cannot cover or wrap hot things with the beeGoodies, please let them cool down
You should also not use them for highly watery foods
Please do not use the beeGoodies to wrap raw fish or meat either - but of course you can use them to keep these products fresh when cooked or fried.
Please do not wash the beeGoodies in the washing machine or dishwasher.
When rinsing, only use lukewarm water, because the beeswax melts from 62 degrees. But you are welcome to use washing-up liquid.
beeGoodies are not suitable for the microwave with its extreme temperatures.
After cleaning, let the beeGoodies dry well before you put them away
You should not cut anything on the beeGoodies, as this can damage the cotton cloth and wax coating
Citric acid also damages the coating of beeGoodies beeswax wraps
Shipping in Germany
Free shipping from 80 euros.
Package prices: 4.90 - 6.90 euros.
Due to system conditions of our online shop that cannot be changed for the time being, it can happen that shipping costs are doubled in the checkout. We will refund immediately upon processing your purchase.
We are changing our shipping service providers due to the special circumstances of the pandemic. DPD and DHL are the most used carriers.

Pick-up in our shop in Munich, Germany is possible! Choose Pick-Up during check-out and we inform you as soon as your order is ready.
Worldwide Shipping
As prices of couriers are currently not stable since the pandemic, we have to adjust our shipping prices again and again.

Shipping costs are displayed during checkout after entering your address.
We always ship by air freight, except this is technically not possible.

At the moment we are not able to ship furniture to any country except Germany.
Outside of the EU
Please note that customs or import sales tax must be borne by the customer or recipient.